Laura Kaeppeler Shares Impactful Moments During Her Time As Miss America 2012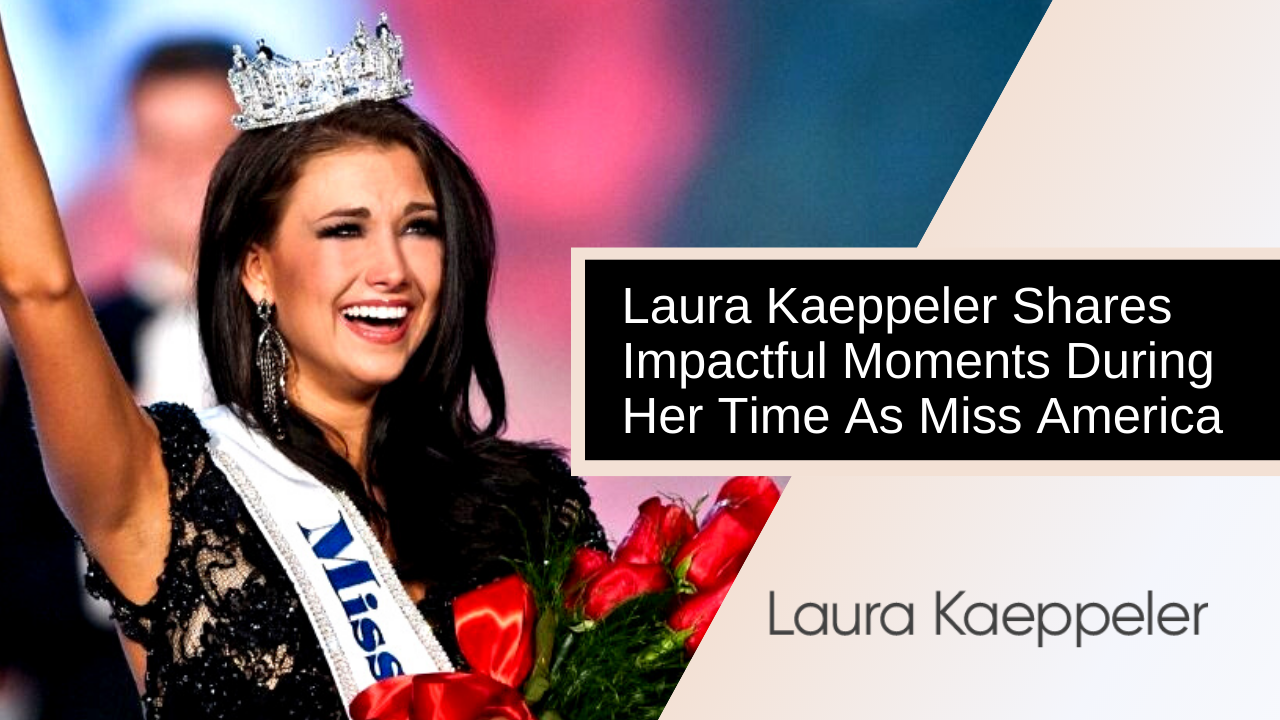 What drew you to the Miss America program, and motivated you to enter?
When I first competed in Miss Kenosha, I was actually recruited by a friend of mine who was in the music department with me at Carthage College, we were both in choir, and we both were vocalists.
And she suggested that I compete because they had a talent portion of the competition, and also had a scholarship portion of the competition.
So she said, "You could do really well because you're a singer. And if you're looking to earn some scholarship dollars, you can do so through this program."
So I had grown up attending the Miss Kenosha pageant, and like I said, Kenosha is such a small, close-knit community that the Miss Kenosha pageant was a community ordeal!
And a lot of people would go to watch. But I never thought of entering myself.
It wasn't until I was in college, about 21 years old, and realized that I was going to be graduating soon with a lot of student loans.
So it became a perfect opportunity to pay off some student loans, and an opportunity to perform.
And the more I learned about the organization, it really was an opportunity to give back and do some good.
What advice would you have for anyone considering entering a pageant?
I've worked with a lot of girls through the years who have wanted to enter a pageant, and my best advice is to be yourself.
I think young women think they have to conform to a stereotypical "pageant person". And that's not really the case!
I think the young women who do the best are the ones that haven't had a lot of experience in that world and who can just be themselves.
It should be fun and you shouldn't have to change who you are to feel like you fit into doing that.
What was it like working with the United Service Organizations during your time as Miss America?
Traveling as Miss America was one of the most incredible experiences because I was able to do so much, and meet so many amazing people.
And one of those incredible organizations was working with the military in the USO.
I visited military bases all around the country, and I was able to perform for some of the troops at the bases that I went to.
The gratitude you feel when you actually are in the space that our troops spend most of their time is remarkable.
And so to this day, I still thank the men and women I see who are out and about in uniform. I always shake their hand and thank them for their service because it's important.
Describe the experience of performing the national anthem at iconic places like Wrigley Field and Yankee stadium?
Those were really great experiences as a vocalist. My goal was to place in the top 10 in Miss America, so that I could sing on national television.
And then actually winning and being able to perform across the country at places like Yankee Stadium, Wrigley Field and other stadiums across the country was a dream come true.
That's just the icing on the cake for any singer!