About Laura Marie Kaeppeler
Miss America 2012 | Inspirational Speaker | Podcast Host | Singer/Performer | At-Risk Youth Advocate
Laura Marie Kaeppeler is a nationally recognized performer, advocate for at-risk youth and inspirational speaker, originally hailing from the Midwest.
Laura Kaeppeler became the 86th woman to be crowned Miss America in 2012, and also the second in Wisconsin's history.
As Miss America, Laura became the Goodwill Ambassador for the Children's Miracle Network Hospitals, and performed for members of the United States Armed Forces and their families with the USO.
Laura now proudly co-hosts a podcast called "Health Interrupted", alongside fitness and wellness expert Gina Lombardi, discussing secrets to achieving optimal health, and interviewing real people who achieved wellness despite health challenges.
Laura Kaeppeler Bio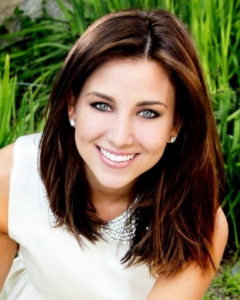 As a vocalist, Laura Kaeppeler has also performed the National Anthem at numerous sold-out venues, including Angel Stadium, Lambeau Field, Miller Park, Wrigley Field and Yankee Stadium.
Laura is passionate about advocating for children of incarcerated parents, and has been invited to speak at The White House and partner with organizations including the U.S. Dream Academy, Big Brothers & Big Sisters of America, Operation Open Arms and others.
In 2012, Laura was a recipient of the Courage Award from The CarePlus Foundation, an organization that supports the innovative and life-changing programs and services for in-need adults, and also received the Thomas Mott Osborne Medal from The Osbourne Association, a group that creates opportunities for people affected by the criminal justice system.
Laura Kaeppeler attended Carthage College in Kenosha, WI, and holds a bachelor's degree in Music and Vocal Performance.
Follow Laura Kaeppeler on Instagram.
Frequently Asked Questions (FAQ)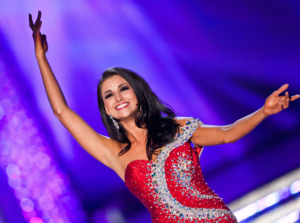 Q: Where is Laura Kaeppeler From?
A: Laura is originally from Kenosha, Wisconsin.
Q: What can I follow Laura Kaeppeler on social media?
A: Follow Laura Kaeppeler on Twitter here, or here on Facebook!